From Bang On A Can- Concert: Julia Wolfe's "Anthracite Fields" – at Kennedy Center Mar. 13, 2018!
Bang On a Can is the original DIY New Music Organization
Julia Wolfe's "Anthracite Fields" – at Kennedy Center NEXT WEEK! Mar. 13, 2018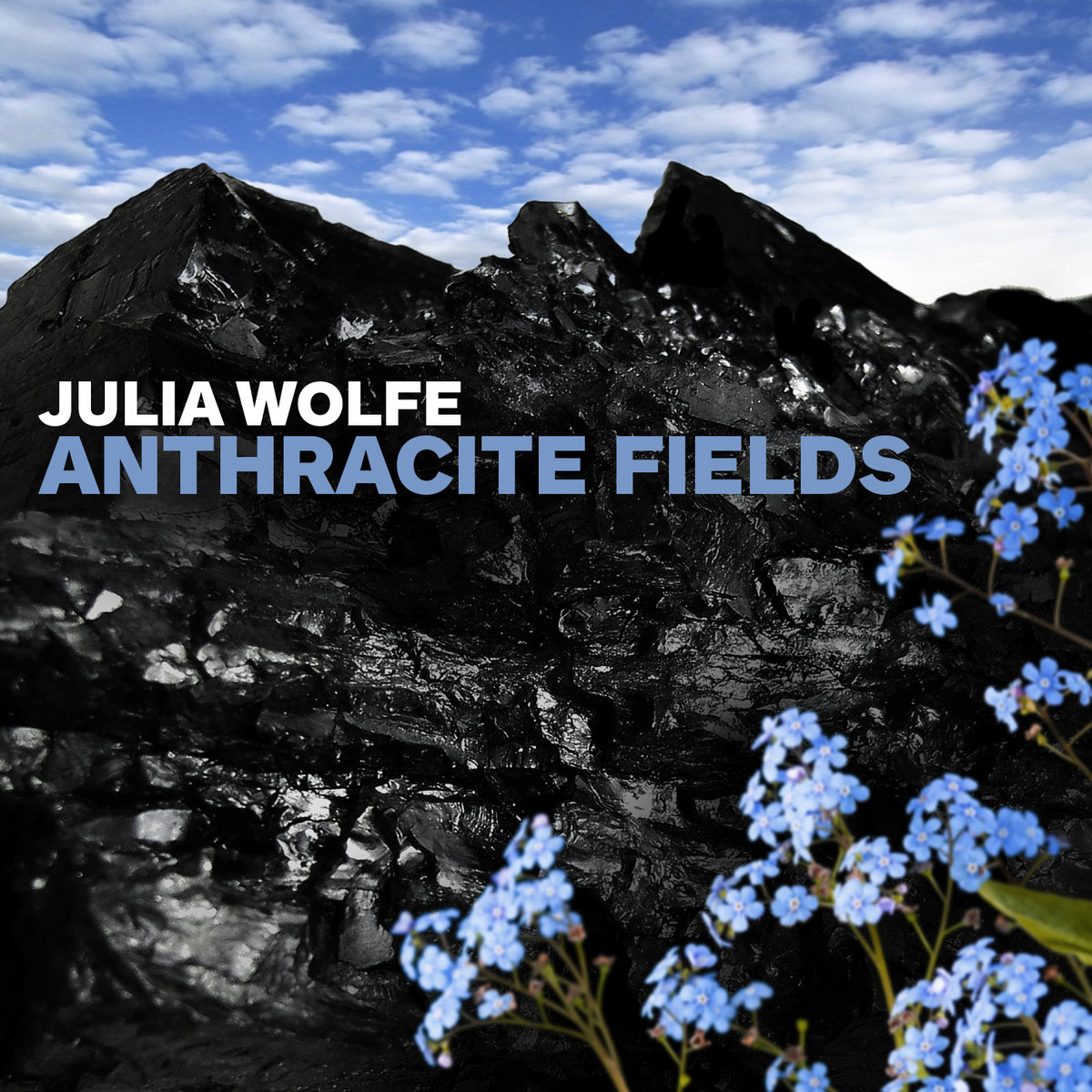 Explore Pennsylvania's coal-mining past in Julia Wolfe's Pulitzer-winning Anthracite Fields, with live music from the @BangOnACan All-Stars, Choir of Trinity Wall Street & conductor Julian Wachner on Mar. 13. #MyTix available now: http://bit.ly/2udTmcp

Choir of Trinity Wall Street
See the full article here.
Please help promote STEM in your local schools.
Formed in 1992, the Bang on a Can All-Stars are recognized worldwide for their ultra-dynamic live performances and recordings of today's most innovative music. Freely crossing the boundaries between classical, jazz, rock, world and experimental music, this six-member amplified ensemble has consistently forged a distinct category-defying identity, taking music into uncharted territories. Performing each year throughout the U.S. and internationally, the All-Stars have shattered the definition of what concert music is today.
Together, the All-Stars have worked in unprecedented close collaboration with some of the most important and inspiring musicians of our time, including Steve Reich, Ornette Coleman, Burmese circle drum master Kyaw Kyaw Naing, Tan Dun, DJ Spooky, and many more. The group's celebrated projects include their landmark recordings of Brian Eno's ambient classic Music for Airports and Terry Riley's In C, as well as live performances with Philip Glass, Meredith Monk, Don Byron, Iva Bittova, Thurston Moore, Owen Pallett and others. The All-Stars were awarded Musical America's Ensemble of the Year and have been heralded as "the country's most important vehicle for contemporary music" by the San Francisco Chronicle.
Current and recent project highlights include the touring performances and recording of Julia Wolfe's Pulitzer Prize winning Anthracite Fields for the All-Stars and guest choir, the record release of Wolfe's acclaimed Steel Hammer, featuring Trio Mediaeval, plus a moving theatrically staged collaboration with SITI Company and director Anne Bogart; Field Recordings, a major multi-media project and CD/DVD now featuring 30 commissioned works by Tyondai Braxton, Mira Calix, Anna Clyne, Bryce Dessner, Florent Ghys, Michael Gordon, Jóhann Jóhannsson, David Lang, Christian Marclay, Steve Reich, Todd Reynolds, Julia Wolfe, and more; the Lincoln Center Festival 2017 world premiere of Cloud River Mountain, a new collaboration featuring Chinese superstar singer Gong Linna; the world premiere performance and recording of Steve Reich's 2×5 including a sold-out performance at Carnegie Hall, and much more. With a massive repertoire of works written specifically for the group's distinctive instrumentation and style of performance, the All-Stars have become a genre in their own right. The All-Stars record on Cantaloupe Music and have released past recordings on Sony, Universal and Nonesuch.

For new music by living composers
newsounds.org from New York Public Radio

For great Jazz
WPRB


Dan Buskirk Spinning Jazz Mondays 11:00AM-1:00PM
Will Constantine Jr, Blues Bop and Beyond Thursdays 11:00-2:00 featuring Latin Jazz
Jerry Gordon Serenade to a Cookoo Frdays 11:00AM-2:00PM with Jerry's Room at 1:00Pm
Jeannie Becker Sunday Jazz 10:00AM-1:00Pm