From Robert and Victoria Sirota: Composer Robert Sirota's Wave Upon Wave
Robert and Victoria Sirota
Composer Robert Sirota's Wave Upon Wave
Wave Upon Wave is the third string quartet in a trilogy spanning fifteen years, which Sirota began in 2002 with Triptych, an extended meditation on 9/11. Sirota's second string quartet, American Pilgrimage, celebrates the rich diversity of the American landscape and the American spirit, and was completed in spring 2016.
Sirota says, "Each of the string quartets in my trilogy is in essence a long journal entry reflecting a response to our times. Now, given the uncertainty of this moment in our history, rife with threats of tyranny, environmental catastrophe, and the human potential for evil, I find myself turning inward to examine the topography of the human heart: our vast potential for creative energy, idealism and altruism. Wave Upon Wave is about our fears, our hopes, and our prayers that we will triumph over the forces of darkness which threaten to overwhelm us."
Performed by the Telegraph Quartet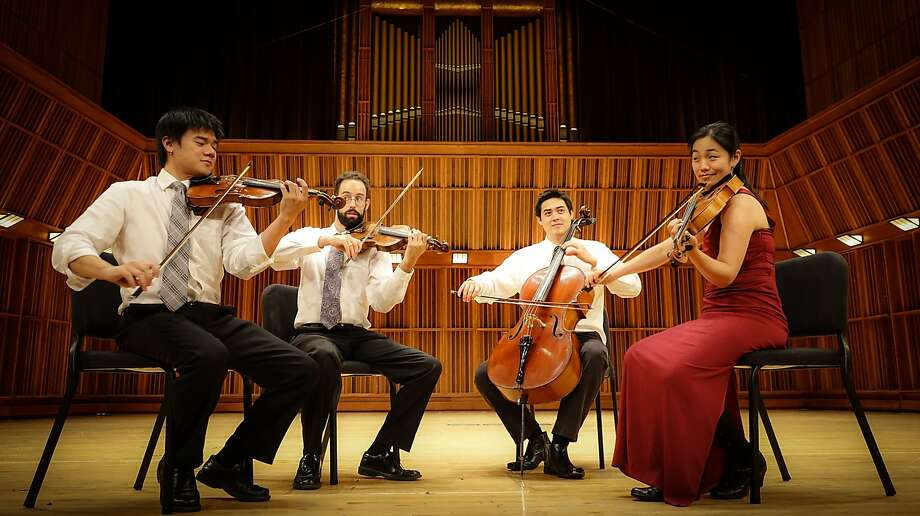 San Francisco Conservatory of Music's Quartet-in-Residence and Winner of the 2016 Naumburg Chamber Music Award
Thursday, April 26, 2018 at 4pm
Caroline H. Hume Concert Hall
50 Oak Street | San Francisco, CA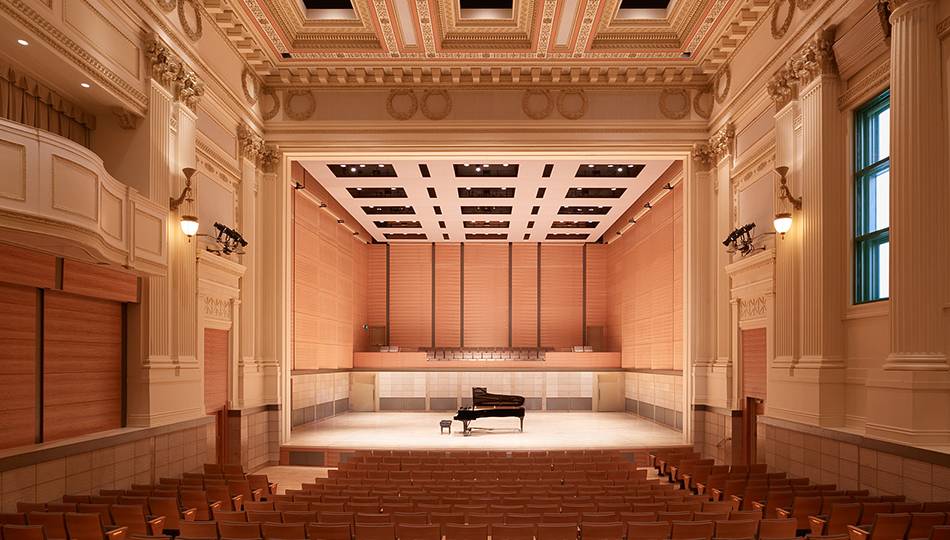 Free Admission. More information is available at: http://www.sfcm.edu/events/telegraph-quartet-0
Robert Sirota: http://www.robertsirota.com
Telegraph Quartet: http://www.telegraphquartet.com
Received via email.
Please help promote STEM in your local schools.

For new music by living composers
newsounds.org from New York Public Radio

For great Jazz
WPRB


Dan Buskirk Spinning Jazz Mondays 11:00AM-1:00PM
Will Constantine Jr, Blues Bop and Beyond Thursdays 11:00-2:00 featuring Latin Jazz
Jerry Gordon Serenade to a Cookoo Frdays 11:00AM-2:00PM with Jerry's Room at 1:00Pm
Jeannie Becker Sunday Jazz 10:00AM-1:00Pm
About Robert Sirota:
Over four decades, composer Robert Sirota has developed a distinctive voice, clearly discernible in all of his work – whether symphonic, choral, stage, or chamber music. Writing in the Portland Press Herald, Allan Kozinn asserts: "Sirota's musical language is personal and undogmatic, in the sense that instead of aligning himself with any of the competing contemporary styles, he follows his own internal musical compass."
Robert Sirota's works have been performed by orchestras across the US and Europe; ensembles such as Alarm Will Sound, Sequitur, yMusic, Chameleon Arts, and Dinosaur Annex; the Chiara, American, Ethel, Elmyr, and Blair String Quartets; the Peabody, Concord, and Webster Trios; and at festivals including Tanglewood, Aspen, Yellow Barn, and Cooperstown music festivals; Bowdoin Gamper and Bowdoin International Music Festival; and Mizzou International Composers Festival. Recent and upcoming commissions include the American Guild of Organists, the American String Quartet, Alarm Will Sound, the Naumburg Foundation, Concert Artists of Baltimore, and yMusic.
Recipient of grants from the Guggenheim Foundation, United States Information Agency, National Endowment for the Arts, Meet the Composer, and the American Music Center, Sirota's works are recorded on the Capstone, Albany, New Voice, Gasparo and Crystal labels. His music is published by Muzzy Ridge Music, Schott, Music Associates of New York, MorningStar, Theodore Presser, and To the Fore.
A native New Yorker, Sirota studied at Juilliard, Oberlin, and Harvard and divides his time between New York and Searsmont, Maine with his wife, Episcopal priest and organist Victoria Sirota. They frequently collaborate on new works, with Victoria as librettist and performer, at times also working with their children, Jonah and Nadia, both world-class violists.
About Victoria Sirota:
Victoria R. Sirota, Episcopal priest, lecturer, author and organist, holds degrees from Oberlin Conservatory of Music, Boston University and Harvard Divinity School, and was a postdoctoral fellow at the Bunting Institute of Radcliffe College. She has taught at Yale Divinity School, Yale Institute of Sacred Music, The Ecumenical Institute of Theology at St. Mary's Seminary and University, and Boston University. Former National Chaplain for the American Guild of Organists, Chair of the Professional Concerns Committee for the Association of Anglican Musicians, and Coordinator of the 1990 National AGO Convention in Boston, she is the author of articles, reviews and texts for hymns, cantatas and song cycles. She is recorded on Northeastern, Gasparo and Albany Records and her book Preaching to the Choir: Claiming the Role of Sacred Musician is available from Church Publishing. Previous positions include Vicar of the Church of the Holy Nativity in Baltimore, MD, and Canon Pastor and Vicar at The Cathedral Church of Saint John the Divine. She has given recitals in Paris, Germany and the United States, and has preached and given workshops at AGO, AAM, UCCMA and ALCM conventions. Recent collaborations with her husband composer Robert Sirota include Prelude and Spiritual for Mother Emanuel for soprano, chorus, piano and strings (2015), and A Call for the Battle to Cease (2017) for piano, orchestra and choir. The Reverend Canon Sirota is currently Priest-in-Charge at Saint John's Episcopal Church in Getty Square, Yonkers, NY.