From New Amsterdam Records: "A Dance That Empties"
New Amsterdam Records is at the heart of the New Music environment
A Dance That Empties
Subtle Degrees
Buy Digital Album $8 USD or more
Buy CD $12 USD or more
A Dance That Empties is Travis Laplante's latest album-length composition, written for Subtle Degrees, a new two-musician ensemble consisting of Laplante (tenor saxophone) and Gerald Cleaver (drums).

Travis Laplante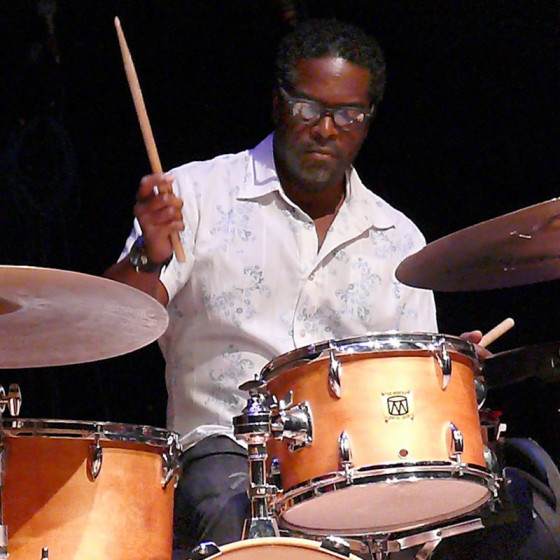 Gerald Cleaver
The duo's uncategorizable sound evokes everything from contemporary classical music, avant garde jazz, minimalism, technical metal, and sacred world music. Laplante is also the founder/composer of saxophone quartet Battle Trance and the ensemble Little Women.
A Dance That Empties is an extremely demanding composition that pushes the players to the limit both technically and physically, while the raw, vulnerable instrumentation makes for an intimately emotional experience for both performers and listeners.
A Dance That Empties is the culmination of a very long musical relationship. In 2001, when he was only 18 years old, Laplante played a concert at New York's Knitting Factory, then a pre-eminent mecca for adventurous music of all kinds. Cleaver was in the audience, and came up to Laplante afterwards, handed him his phone number and said they should play together sometime. They soon did, "and I felt a very intimate and spiritual connection with Gerald that feels more alive than ever today," Laplante says. "I've learned a tremendous amount from Gerald and have long considered him one of my favorite living… more
credits
released February 23, 2018
Composed by Travis Laplante
Drum arrangements by Gerald Cleaver
Travis Laplante – tenor saxophone
Gerald Cleaver – drums
Recorded on April 20th, 2017 at Guilford Sound Recording Studio
Guilford, VT
Recording Engineer, Dave Snyder
Assistant Engineer: Matt Hall
Mixed by Eli Crews
Mastered by Joe Branciforte
Cover Image by Priscilla Cross
Back cover image by Sarah H. Paulson
A Dance That Empties was made possible, in part, by the Jerome Foundation and Roulette.
Vinyl record version available from NNA Tapes (NNA109)
See the full article here .
For new music by living composers

newsounds.org from New York Public Radio

For great Jazz


WPRB


Dan Buskirk Spinning Jazz Mondays 11:00AM-1:00PM
Will Constantine Jr, Blues Bop and Beyond Thursdays 11:00AM-2:00PM featuring Latin Jazz
Jerry Gordon Serenade to a Cookoo Fridays 11:00AM-2:00PM with Jerry's Room at 1:00Pm
Jeannie Becker Sunday Jazz 10:00AM-1:00PM

Please visit The Jazz Loft Project based on the work of Sam Stephenson
Please visit The Jazz Loft Radio project from New York Public Radio
Please help promote STEM in your local schools.