From New Sounds: " Weekly Music Roundup: Abraham Brody, A$AP Rocky, and Sophie"

Hand-picked music, genre free. 24/7 radio from New York City.
4/9/2018
John Schaefer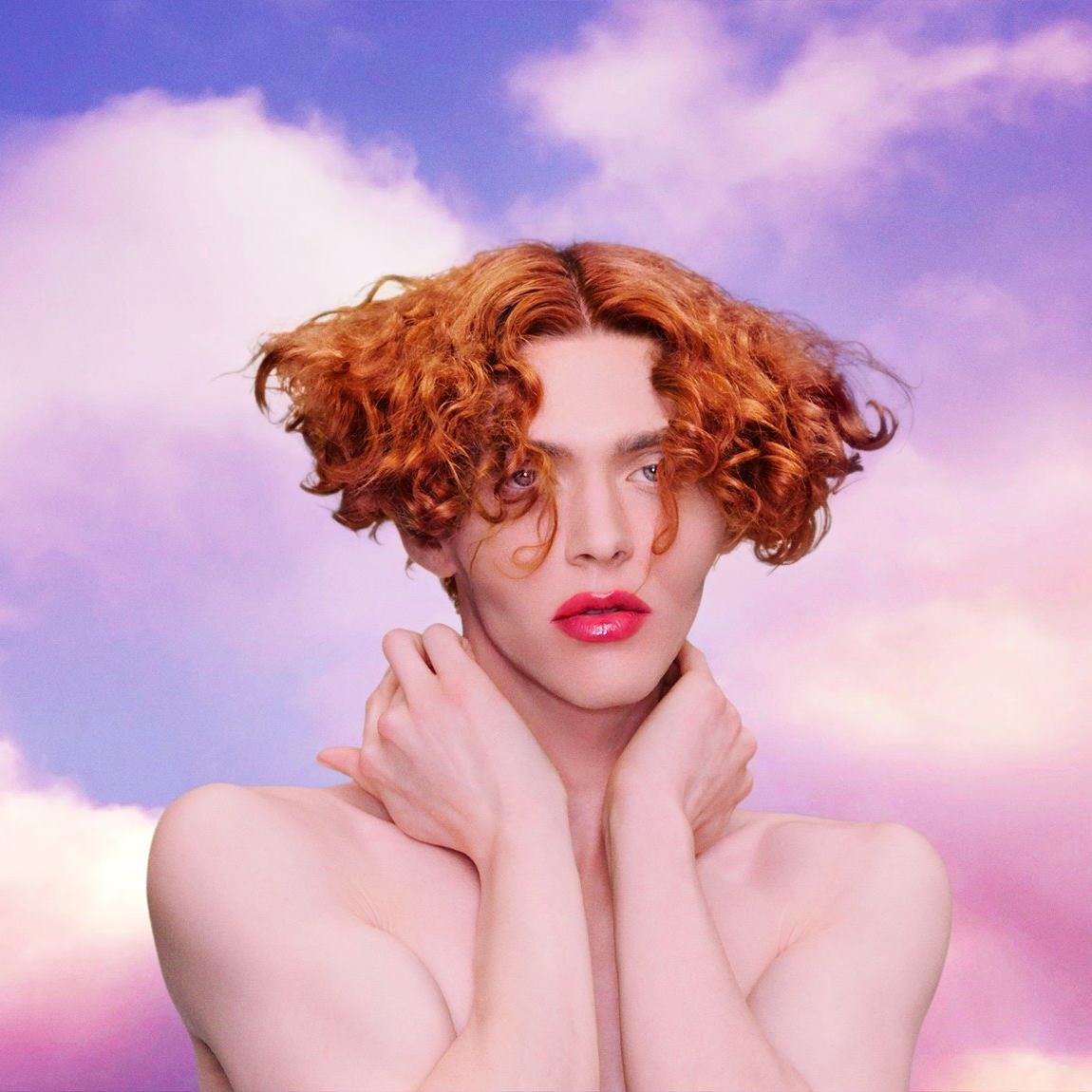 Week of April 9: This week, new/old music from Lithuania, psychedelia from France, and deep wonderful weirdness from wherever Sophie is from.
PREMIERE: Ancient Lithuanian Folk Meets Modern Production, From Abraham Brody

Although he's American-born, violinist, vocalist and composer Abraham Brody has been living and working Lithuania for several years, immersing himself in the ancient folk song traditions of that Baltic republic. When he performed for us in the studio last Fall, he used a looping station to layer both his voice and his fiddle, but the overall sound remained an organic, acoustic one. Now, he's employing a more contemporary approach in this video, for his arrangement of the song "Plauke Pylele" ("The Swimming Duck"). He writes that Lithuanian folk tales "often portray the woman as weak, or as the 'prize' of the valiant man.
Here the roles are reversed, the man vainly searches for the woman, a kind of other-worldly being, who through struggle gains her freedom and leaves him behind in the desolate landscape." The song is Lithuanian, but the setting is Icelandic, and the sounds owe something to the repeating structures of the so-called Minimalists like Terry Riley and Philip Glass, as well as the electronic music scene. Layered violins, ominous piano chords, and rustling percussion support Brody's wistful singing and the video's ambiguous imagery.
Abraham Brody performs at on Thursday, April 12.
Beach House Release Third Single from Next Record

The Maryland duo known as Beach House has been teasing us all year with little glimpses of their keenly anticipated seventh album, to be called 7. They've just released the third single from the album, a shoegaze-style song called "Dark Spring." Victoria Legrand and Alex Scally's vocals are woven into a harmonically simple but texturally dense web of keyboards and atmospheric guitars – there are words, but the mood is entirely created by the song's dark, dreamy landscape. That landscape is echoed in the track's video, shot in high-contrast black and white, which goes from startling to sensual.
Beach House plays United Palace Theater in NY on August 22, and a sold out show at Brooklyn's Kings Theater on August 23. The album 7 comes out on May 11.
Sophie's New Song Is Weird Or Wonderful – Or Both

How you feel about producer/singer Sophie's music will depend on how much you like mainstream electronic dance music – and how much you like to see it put through a blender. Sophie made her name as a producer for starlets like Charlie XCX, but she has been dropping singles recently that deal with commercialism and identity. The latter is an especially key topic for this Scottish-born, LA-based musician, who shrouded her own identity in mystery for several years and only with her recent video for the song It's Okay To Cry presented herself (whether as a transgender woman or as a gender non-conforming person is still deliberately unclear, but the press release revealed her preferred gender pronouns: she/her). Now she's dropped a new single called Faceshopping, which reminds me of a Billboard interview she once did where she was asked what genre her music was; her answer was advertising This track takes a delightfully dim view of advertising, especially as it preys on people's worries about their appearance, and it also subverts every trope you might expect to hear in an electronic pop song. The video is deeply weird and unsettling, at least to me – I suspect some people will simply find it weird. But Sophie pulls no punches in getting her message across and isn't afraid to provoke extreme reactions at either end.
A Short, Strange Trip From Melody's Echo Chamber

Melody's Echo Chamber is the work of the French singer and songwriter Melody Prochet, and it is obvious from her work that 60's-style psychedelia is alive and well. Working with members of the veteran Swedish prog rock band Dungen, she is preparing to release her second album, Bon Voyage, on June 15. But the first track has just come out, and it's a doozy. Breathe In, Breathe Out is a trippy number that features Prochet's whispery vocals and several abrupt changes of sound. The singing here is in English, although other tracks on the album will be in Swedish or French; and the animated video for the song takes us beyond this world entirely.
A$AP Rocky's Latest Will Sound Familiar To Moby Fans

NY rapper A$AP Rocky has just released a song called Forever which will immediately have Moby fans saying "hey, that's 'Porcelain only sped up!" Indeed it is, and it serves Lord Flacko's purposes well (that's the nickname – the other nickname – that he gave himself, hence the jacket he's wearing in the video), leaving plenty of room for his boasts about fame and the trappings that come with it. But he also pauses to shout out to Frank Ocean and the late A$AP Yams; and about halfway through, the song turns thoughtful – meaning he raps over essentially an unadulterated recording of Moby's biggest hit. Watch the video and see if you can pick out Moby himself (hint – if you haven't seen him by the time you hear him sing, you've missed it).
See the full article here.
NewSounds.org infuses the eclectic spirit of the radio show into a full online and live event experience. Combining the New Sounds radio show, WNYC's Soundcheck podcast and the adventurous spirit of WQXR's Q2 Music, NewSounds.org will be a place for discovery, conversation, insights into the creative process, and of course 24/7 music.
The centerpiece is New Sounds Radio, an online station hosted by New Sounds founder and long-running host John Schaefer, but infused with new, emerging voices including experimental musicians Kelly Moran, Eliza Bagg and Lora-Faye Åshuvud, and tastemakers Gamall Awad and Matt Werth, along with WQXR's Helga Davis and Terrance McKnight, and composer-guitarist Phil Kline. The station will feature an array of styles and genres – from singer Courtney Barnett to contemporary classical music ensemble Kronos Quartet, from jazz icon Henry Threadgill to the Nordic folk music of Wardruna, from electronic composer and bandleader Anna Meredith to the stunning vocals of Puerto Rico's Ileana Cabra.
"With almost everything ever recorded anywhere now available online, where do you start? New Sounds might be the place," said John Schaefer. "We try to be friendly and jargon free, and gleefully oblivious of genre. Our goal is to find the artists, the songs, and the sounds that you might love – if only you get a chance to hear them. And we believe that algorithms won't give you the same experience as a set of recommendations from real people. A friendly guide is the best way to discover new music, or music that defies easy categorization; and some of that music just might change your life."
"For three decades, New Sounds was one of the last bastions of free form FM programming; completely genre-free and dictated solely by the impeccable and irresistible tastes of its host," said Alex Ambrose, Senior Producer, New Sounds. "NewSounds.org will usher that sense of discovery and unpredictability into the digital age, drawing on the best of New York's curatorial and taste-making power."
Please help promote STEM in your local schools.
For new music by living composers
newsounds.org from New York Public Radio

https://www.wnyc.org/
93.9FM
https://www.wqxr.org/
105.9FM
http://www.thegreenespace.org/
For great Jazz


88.3FM http://wbgo.org/
WPRB 103.3FM

Dan Buskirk Spinning Jazz Mondays 11:00AM-1:00PM
Will Constantine Jr, Blues Bop and Beyond Thursdays 11:00-2:00 featuring Latin Jazz
Jerry Gordon Serenade to a Cookoo Frdays 11:00AM-2:00PM with Jerry's Room at 1:00Pm
Jeannie Becker Sunday Jazz 10:00AM-1:00Pm

Please visit The Jazz Loft Project based on the work of Sam Stephenson
Please visit The Jazz Loft Radio project from New York Public Radio