Crash Ensemble Ghosts Bedroom Community BUY Featuring works…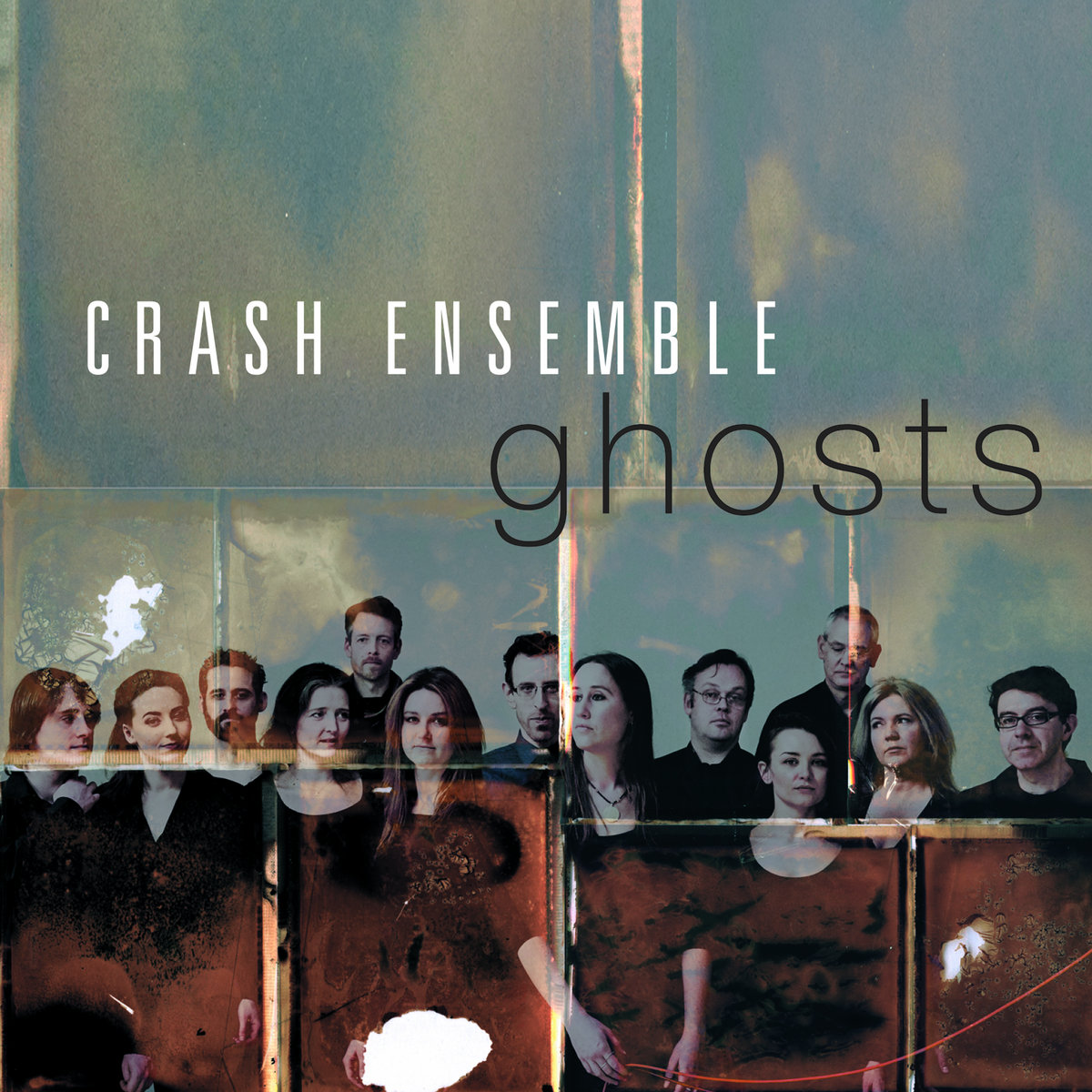 Ghosts
Bedroom Community BUY
Featuring works by Nico Muhly, Valgeir Sigurðsson, Donnacha Dennehy.
Crash Ensemble has already cemented its place at the center of Irish contemporary music in the early 21st century. "Ghosts simply confirms the band's importance." – John Schaefer
See the full article here . [Not sure why this is on a web page with the National.]
Please help promote STEM in your local schools.
About Crash Ensemble
Crash Ensemble is Ireland's leading new music ensemble; a group of world-class musicians who play the most adventurous, ground-breaking music of today.
Crash Ensemble, an Irish new-music collective with international cachet and considerable chops. –The Washington Post
Founded in 1997 by composer Donnacha Dennehy, some of the most distinctive living composers have written for the group, including Terry Riley, David Lang, Michael Gordon, Louis Andriessen, Arnold Dreyblatt, Kevin Volans, Glen Branca, Nico Muhly and Gerald Barry.
Many well-known artists from diverse musical backgrounds have performed with the ensemble; Gavin Friday, Dawn Upshaw, Julie Feeney, Lisa Hannigan, Íarla Ó Lionáird (The Gloaming), Bryce Dessner (The National), Richard Reed Parry (Arcade Fire), Sam Amidon and Beth Orton.
Crash have recordings on NMC, Cantaloupe, Nonesuch and Bedroom Community labels.
As well as performing throughout Ireland, Crash regularly perform internationally, with appearances in the last few years at the Edinburgh International Festival, The Royal Opera House (London), The Barbican (London), Carnegie Hall (NYC) The John F. Kennedy Center for the Performing Arts (Washington DC), Virginia Tech (Virginia), GAIDA Festival (Lithuania) and residencies at The Huddersfield Contemporary Music festival (UK) and Princeton University (NJ).
Crash Ensemble are adventurous, innovative and ambitious.
Who We Are
Crash Ensemble are a group of 10 musicians; Violin, Viola, Cello, Double/ Electric Bass, Flute, Clarinet, Trombone, Percussion, Piano, Electric Guitar. Mainly Irish (born or adopted), many of the group have been with Crash since its founding in 1997, or joined a few years later.
Cellist, Kate Ellis is the ensemble's Artistic Director. Composer Donnacha Dennehy founded the ensemble and is our Artistic Partner.
As an amplified ensemble our production crew are also a key part of the group.
We are based in Dublin, Ireland.
Musicians
Lisa Dowdall Viola
Susan Doyle Flute
Kate Ellis Artistic Director / Cello
John Godfrey Guitar, Keyboards
Owen Gunnell Percussion
Roddy O'Keeffe Trombone
Deirdre O'Leary Clarinet/bass clarinet
Alex Petcu Percussion
Malachy Robinson Double Bass
Andrew Zolinsky Piano, keyboards
Conductor
Alan Pierson Principal Conductor
Production
Aedín Cosgrove Lighting Designer
Adrian Hart Production Manager and Electronics
Please help promote STEM in your local schools.
For new music by living composers
newsounds.org from New York Public Radio

https://www.wnyc.org/
93.9FM
https://www.wqxr.org/
105.9FM
http://www.thegreenespace.org/
For great Jazz


88.3FM http://wbgo.org/
WPRB 103.3FM

Dan Buskirk Spinning Jazz Mondays 11:00AM-1:00PM
Will Constantine Jr, Blues Bop and Beyond Thursdays 11:00-2:00 featuring Latin Jazz
Jerry Gordon Serenade to a Cookoo Frdays 11:00AM-2:00PM with Jerry's Room at 1:00Pm
Jeannie Becker Sunday Jazz 10:00AM-1:00Pm

Please visit The Jazz Loft Project based on the work of Sam Stephenson
Please visit The Jazz Loft Radio project from New York Public Radio