From (le) poisson rouge: "NEXT Festival of Emerging Artists at (le) poisson rouge"
June 03, 2018
NEXT Festival of Emerging Artists at (le) poisson rouge
by (le) poisson rouge
$15 – $20
6:30pm doors | 7:30pm show | all ages
Tickets
The musicians of The Next Festival of Emerging Artists present the World Premiere of Brett Dean's "And Once I Played Ophelia" for string orchestra. Soprano Tony Arnold joins the orchestra for this powerfully intense work, based on the character from Shakespeare's Hamlet. The concert also features music of Jessica Meyer, György Kurtág and Peter Askim.
The Next Festival of Emerging Artists is an immersive residency for young professional string players focused on Contemporary Music. The Festival performs the music of living composers, presenting World Premieres by composers such as Phil Kline, Aleksandra Vrebalov, Peter Askim, Peter-Anthony Togni and guitarist/songwriter Richard Thompson. The Festival also champions the next generation of cross-disciplinary artists through its Composer and Composer/Choreographer Workshops, led by Aaron Jay Kernis and Christopher D'Amboise. The Festival is the recipient of the 2016 Ernst Bacon Memorial Award in the Performance of American Music and has been recognized for innovative programming by Vytautas Marijosius Memorial Award in Orchestral Programming.
Artist Bios:

Tony Arnold. No image credit found.
Tony Arnold is internationally acclaimed as a leading proponent of contemporary music in concert and recording, a "convincing, mesmerizing soprano" (Los Angeles Times) who "has a broader gift for conveying the poetry and nuance behind outwardly daunting contemporary scores" (Boston Globe). Her unique blend of vocal virtuosity and communicative warmth, combined with wide-ranging skills in education and leadership were recognized with the 2015 Brandeis Creative Arts Award, given in appreciation of "excellence in the arts and the lives and works of distinguished, active American artists." Ms. Arnold's extensive chamber music repertory includes major works written for her by Georges Aperghis, Eric Chasalow, George Crumb, Nathan Davis, Brett Dean, Jason Eckardt, Gabriela Lena Frank, Fredrick Gifford, David Gompper, Jesse Jones, Josh Levine, David Liptak, Philippe Manoury, Carlos Sanchez-Gutierrez, Christopher Theofanidis, Ricardo Zohn-Muldoon, John Zorn, and numerous others. She is a member of the intrepid International Contemporary Ensemble [ICE], and enjoys regular guest appearances with leading ensembles and presenters worldwide.
With more than thirty discs to her credit, Ms. Arnold has recorded a broad segment of the modern vocal repertory with esteemed chamber music colleagues, and received a 2006 Grammy nomination for her recording of George Crumb's iconic Ancient Voices of Children (Bridge). She is a first-prize laureate of both the Gaudeamus International and the Louise D. McMahon competitions. A graduate of Oberlin College and Northwestern University, Ms. Arnold was twice a fellow of the Aspen Music Festival as both a conductor and singer. She currently teaches at the Peabody Conservatory and the Tanglewood Music Center.

Peter Askim. No image credit found.
Peter Askim: Active as a composer, conductor and bassist, Peter Askim is the Artistic Director of the Next Festival of Emerging Artists and the conductor of the Raleigh Civic Symphony and Chamber Orchestra, as well as Director of Orchestral Activities at North Carolina State University. He was previously Music Director and Composer-in-Residence of the Idyllwild Arts Academy Orchestra. He has also been a member of the Honolulu Symphony Orchestra and served on the faculty of the University of Hawaii-Manoa, where he directed the Contemporary Music Ensemble and taught theory and composition.
A dedicated champion of the music of our time, he has premiered numerous works, including works by composers Richard Danielpour, Nico Muhly, Aaron Jay Kernis, and Christopher Theofanidis and has collaborated with such artists as the Miró String Quartet, Matt Haimovitz, Vijay Iyer, Jeffrey Zeigler, Nadia Sirota, and Sō Percussion. As a composer, he has been called a "Modern Master" by The Strad and has had commissions and performances from such groups as the Tokyo Symphony Orchestra, the Honolulu Symphony and the American Viola Society, as well as by performers such as ETHEL, cellist Jeffrey Zeigler, flutist/conductor Ransom Wilson and violinist Timothy Fain.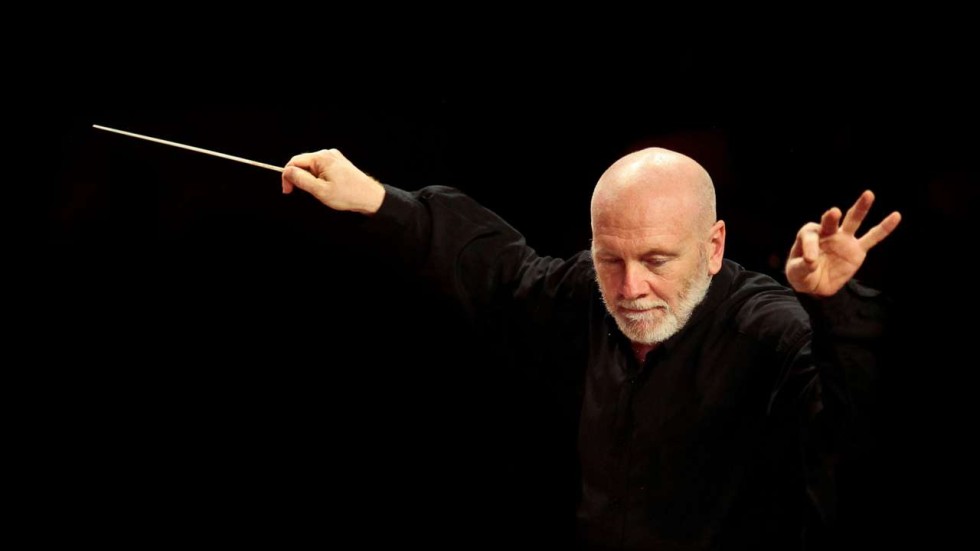 Brett Dean by Sue Green
Brett Dean: Following studies in Australia, Brett Dean travelled to Germany in 1985 and became a member of the Berlin Philharmonic Orchestra as viola player. In addition to orchestral career, he gave performances as soloist including numerous first performances. In 1988 he began composing, initially as an arranger. Dean worked in improvisation for radio and film projects in Australia. He went on to become established as a composer in his own right through worldwide performances of the ballet One of a Kind (Nederlands Dans Theater, choreographer Jiri Kylian) and by the clarinet concerto Ariel's Music, which won an award from the UNESCO International Rostrum of Composers. Paintings from his partner Heather Betts have initiated numerous compositions. Since 2000 he has lived in Australia as a freelance composer. Leading interpreters of Dean's music include Sir Simon Rattle, Markus Stenz, Simone Young, Frank Peter Zimmermann and Daniel Harding.

Jessica Meyer. No image credit found.
Jessica Meyer: With playing that is "fierce and lyrical" and works that are "other-worldly" (The Strad) and "evocative" (New York Times), Jessica Meyer is a versatile composer and violist whose passionate musicianship radiates accessibility, generosity, and emotional clarity. As a soloist and member of the award-winning and critically-acclaimed contemporary music collective counter)induction, Jessica has premiered pieces for solo viola internationally – expanding the repertoire for viola by championing new works while also composing her own. Of her recent appearance at The TANK Center for Sonic Arts, where she wrote a solo piece on site for this destination concert venue that boasts a 20-second reverb, Alex Ross of the New Yorker says, "Meyer's fierce-edged playing activated the Tank's awe-inspiring properties." Meyer's compositions explore the wide palette of emotionally expressive colors available to each instrument while using traditional and extended techniques inspired by her varied experiences as a contemporary and period instrumentalist. Recent premieres include performances by the Grammy-winning vocal ensemble Roomful of Teeth, cellist Amanda Gookin for her Forward Music Project at National Sawdust, soprano Melissa Wimbish for her Carnegie Hall debut, Sybarite 5, PUBLIQuartet, and NOVUS NY of Trinity Wall Street under the direction of Julian Wachner. Upcoming commissions include works for A Far Cry, flutist Allison Loggins-Hull for her "Diametrically Composed" project, and Sandbox Percussion with vocal duo Two Cities. As a performer, Ms. Meyer uses a single simple loop pedal to create a virtuosic orchestral experience with her viola, voice, and hand percussion. Drawing from wide-ranging influences which include Bach, Brahms, Delta blues, Flamenco, Indian Raga, and Appalachian fiddling, Meyer's music takes audience members on a journey through joy, anxiety, anger, bliss, torment, loneliness and passion. Her solo show has been featured at iconic venues such as BAMcafé and Joe's Pub in NYC, the Andy Warhol Museum in Pittsburgh, and in Paris at Sunset Sunside. She is also committed to creating site-specific solo performances inspired by intriguing acoustical spaces, historic places, galleries of visual art, and unlikely concert venues that can provide a rich narrative context in relation to the surrounding community. Recent events include solo performances at the TANK in Rangely, CO and Art Space 98 to accompany a series of visual artworks by Thomas Bühler. Equally at home with many styles of music, Jessica can regularly be seen performing on Baroque viola, improvising with jazz musicians, or collaborating with other performer/composers.
See the full article here .

five-ways-keep-your-child-safe-school-shootings
Please help promote STEM in your local schools.


Stem Education Coalition
(le) poisson rouge
(le) poisson rouge is a multimedia art cabaret founded by musicians on the site of the historic Village Gate. Dedicated to the fusion of popular and art cultures in music, film, theater, dance, and fine art, the venue's mission is to revive the symbiotic relationship between art and revelry; to establish a creative asylum for both artists and audiences.
LPR prides itself in offering the highest quality eclectic programming, impeccable acoustics, and bold design. The state-of-the art performance space, engineered by the legendary John Storyk/WSDG, offers full flexibility in multiple configurations: seated, standing, in-the-round, and numerous alternative arrangements. The adjoining gallery space — The Gallery at LPR — functions as an art gallery, secondary bar, and event space. A work of art itself, the physical facilities are the embodiment of the experimental philosophy that drives the venue.
LPR is a source you can trust for exposure to visionary work, people of character, and a consistently dynamic environment. We invite you to immerse yourself in a nightlife of true substance and vitality.
Venue Highlights
flexible event space fits 250 fully seated, 700 fully standing, or any combination
138-capacity soundproof Gallery Bar adjacent to the main space
28' x 21' fixed corner stage
16' dia. portable, trundled round stage comprised of 3 individual staging sections
23' dia. hardwood sprung dance floor
engineering by John Storyk/WSDG (Electric Lady Studios, Jazz @ Lincoln Center)
1 downstage cinema-scale projection screen w/ 5.1 Meyer Surround Sound
2 upstage movable projection screens
Yamaha S6B 7' concert grand piano
elevated VIP Box & 2 private entrances
full catering kitchen & planning services
furnished Green Room w/ en suite restroom
Previous LPR Artists
Anna Netrebko • Amon Tobin • Anthony Braxton • The Antlers • Arditti Quartet • Atoms for Peace • Battles • Beck • Bela Fleck • Bill Frisell • Brad Mehldau • Broadcast • Caroline Shaw • Cat Power • Chris Thile • Cut Copy • Dan Deacon • Daniel Barenboim and the West-Eastern Divan Orchestra • David Byrne • Dean & Britta • Death • Debbie Harry • Deerhoof • Deerhunter • Destroyer • Don DeLillo • Emanuel Ax • Erykah Badu • Fiery Furnaces • Florence & The Machine • Flying Lotus • Four Tet • Glen Hansard • Glenn Branca • Gregory Porter • Hélène Grimaud • Hilary Hahn • Hot Chip • Iggy Pop & the Stooges • J. Spaceman • Jeff Mangum • Jeremy Denk • John Adams • John Zorn • Juana Molina • Junip • Justin Vivian Bond • KD Lang • Kronos Quartet • Lady Gaga • Laurie Anderson • Liars • Little Dragon • Living Colour • Lorde • Lou Reed • Lydia Lunch • Lykke Li • Marc-André Hamelin • Marc Maron • Marc Ribot • Matt and Kim • Max Richter • Medeski Martin & Wood • Menahem Pressler • Mike Watt • Moby • Mono • Múm • Nico Muhly • No Age • Norah Jones • of Montreal • Os Mutantes • Patti Smith • Paul Simon • Philip Glass • Raekwon • Reggie Watts • Regina Spektor • RZA • Salman Rushdie • The Shins • Simone Dinnerstein • Sleigh Bells • So Percussion • Spoon • Squarepusher • Steve Reich • Terry Riley • They Might Be Giants • Throbbing Gristle • Tim Hecker • Tori Amos • Toumani Diabaté • Typhoon • Yo La Tengo • Yo-Yo Ma • Yoko Ono
newsounds.org is an official radio partner of (Le) Poisson Rouge.
For new music by living composers
newsounds.org from New York Public Radio

https://www.wnyc.org/
93.9FM
https://www.wqxr.org/
105.9FM
http://www.thegreenespace.org/
For great Jazz


88.3FM http://wbgo.org/
WPRB 103.3FM

Dan Buskirk Spinning Jazz Mondays 11:00AM-1:00PM
Will Constantine Jr, Blues Bop and Beyond Thursdays 11:00-2:00 featuring Latin Jazz
Jerry Gordon Serenade to a Cookoo Frdays 11:00AM-2:00PM with Jerry's Room at 1:00Pm
Jeannie Becker Sunday Jazz 10:00AM-1:00Pm

Please visit The Jazz Loft Project based on the work of Sam Stephenson
Please visit The Jazz Loft Radio project from New York Public Radio