From Lincoln Center: Mostly Mozart Festival-"Available Light"
Dance
Available Light
Lucinda Childs Dance Company (Mostly Mozart Festival debut)
John Adams, music
Lucinda Childs, choreography
Frank Gehry, stage design
Beverly Emmons and John Torres, lighting design
Kasia Walicka Maimone, costume design
Mark Grey, sound design
Performance length: 55 minutes, no intermission
If purchasing tickets in person: Tickets will be available at the Jazz at Lincoln Center Box Office (Broadway at 60th Street, Ground Floor) two weeks prior to the performance. You may purchase tickets now at the Alice Tully Hall and David Geffen Hall Box Offices (Broadway at 65th Street).
July 12–13, 2018 Rose Theater, Jazz at Lincoln Center's Frederick P. Rose Hall
Pre-performance talk with Lucinda Childs and Martin Wechsler on Friday, July 13 at 6:15 pm in the Agnes Varis and Karl Leichtman Studio
Choose a Performance
Thursday, July 12, 2018 at 7:30 pm
Friday, July 13, 2018 at 7:30 pm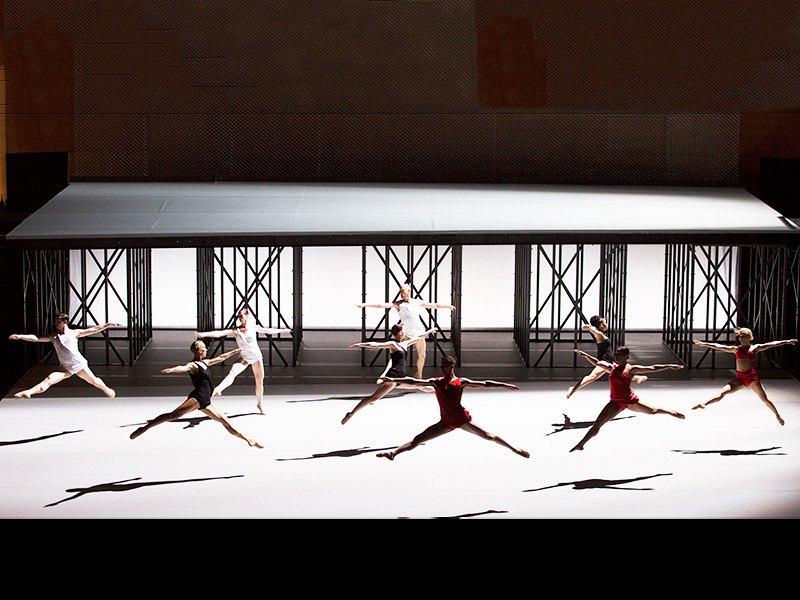 Available Light, a "work of blazing formal beauty" (New York Times) created through a historic collaboration between three iconic artists, returns "brighter than ever" (Los Angeles Times). Not seen in New York since 1983, the work offers prismatic views of the intersection between dance, music, and architecture. Renowned postmodern choreographer Lucinda Childs arranges and rearranges her dancers in the three-dimensional space of Frank Gehry's stark, split-level set, creating kaleidoscopic textures that echo the restless phase shifts, ambient washes, and fractured fanfares of John Adams's work for synthesizer and recorded brass, Light Over Water.
For questions about accessibility or to request an accommodation, please contact access@lincolncenter.org or 212.875.5375.
For ticketing information and general questions, please call 212.721.6500.
See the full article here .

five-ways-keep-your-child-safe-school-shootings
Please help promote STEM in your local schools.


Stem Education Coalition
Lincoln Center for the Performing Arts is a 16.3-acre (6.6-hectare) complex of buildings in the Lincoln Square neighborhood of the borough of Manhattan in New York City. It hosts many notable performing arts organizations, which are nationally and internationally renowned, including the New York Philharmonic, the Metropolitan Opera, the New York City Ballet and the New York City Opera.
For new music by living composers
newsounds.org from New York Public Radio

https://www.wnyc.org/
93.9FM
https://www.wqxr.org/
105.9FM
http://www.thegreenespace.org/
For great Jazz


88.3FM http://wbgo.org/
WPRB 103.3FM

Dan Buskirk Spinning Jazz Mondays 11:00AM-1:00PM
Will Constantine Jr, Blues Bop and Beyond Thursdays 11:00-2:00 featuring Latin Jazz
Jerry Gordon Serenade to a Cookoo Frdays 11:00AM-2:00PM with Jerry's Room at 1:00Pm
Jeannie Becker Sunday Jazz 10:00AM-1:00Pm

Please visit The Jazz Loft Project based on the work of Sam Stephenson
Please visit The Jazz Loft Radio project from New York Public Radio