From Bard's Fisher Center for the Performing Arts: "2018–19 season on sale now!"
From Bard's Fisher Center for the Performing Arts
Highlights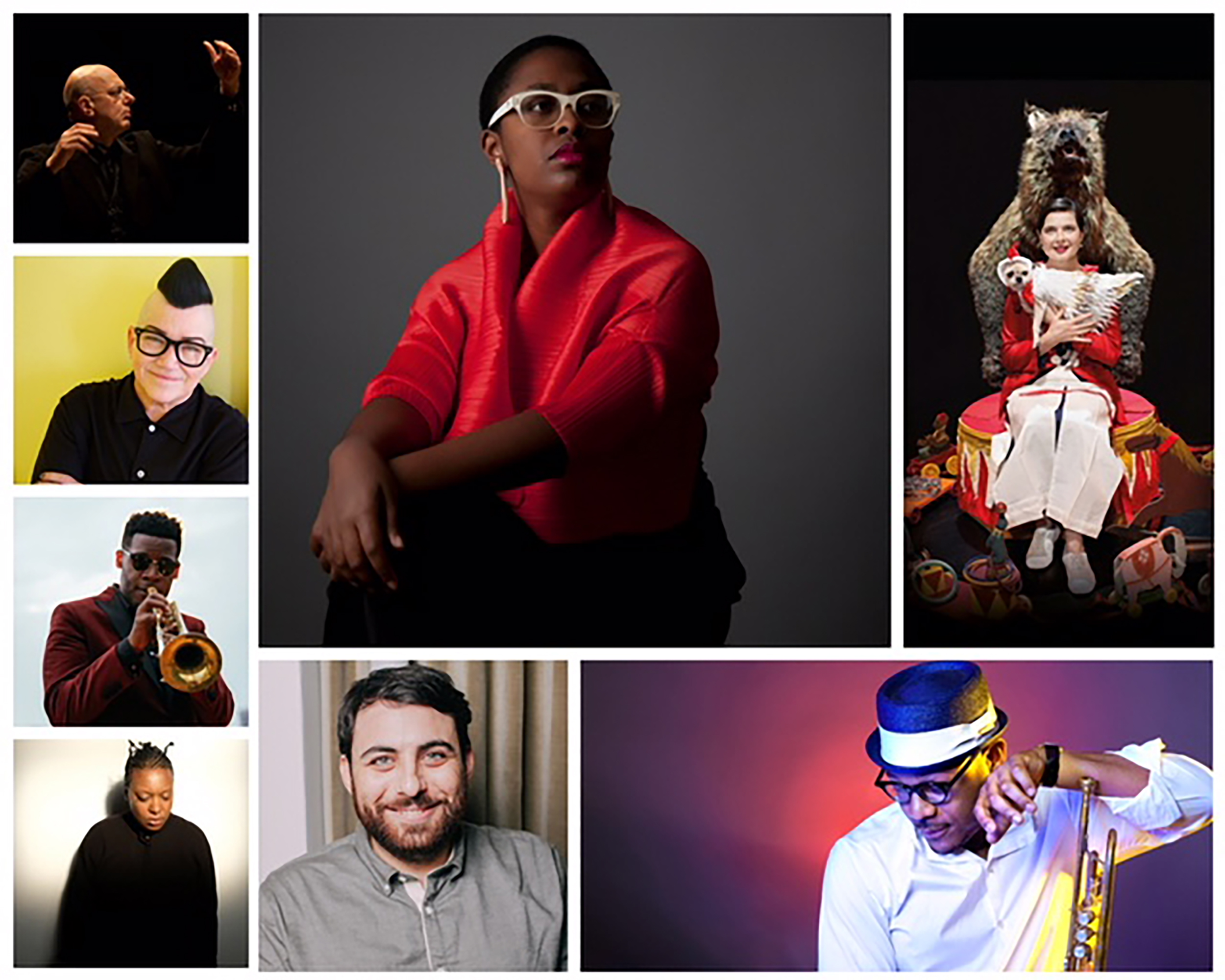 Join us for a new season of extraordinary concerts, dance, theater, and literary events.
For ticketing please see the full article.
Visit the Fisher Center website to explore the full 2018–19 season and order your tickets online.
Choose three or more new season events and save 25%.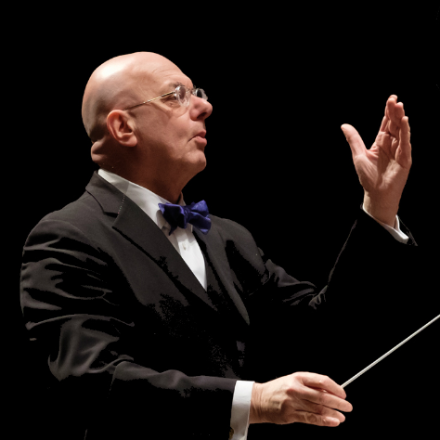 Photo by David DeNee
Classical
The Orchestra Now
This group of vibrant young musicians presents its fourth season at the Fisher Center, with works by Johannes Brahms, Giuseppe Verdi, Aaron Copland, Richard Wagner, Richard Strauss, and many more.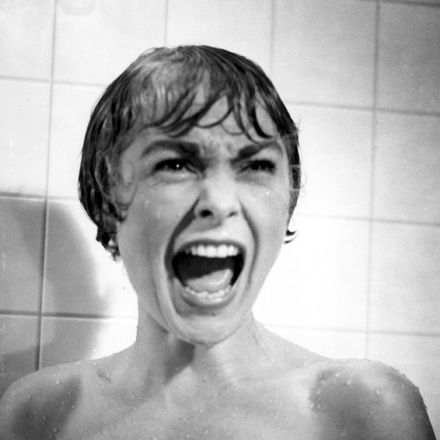 Janet Leigh in "Psycho" (1960); Paramount Pictures and Photofest NYC
The Bard Conservatory of Music
This season, Conservatory highlights include an evening honoring Joan Tower, a screening of the Hitchcock classic Psycho with live orchestra, the premiere of the China Now Music Festival, the Winter Songfest, and an evening with soprano Dawn Upshaw.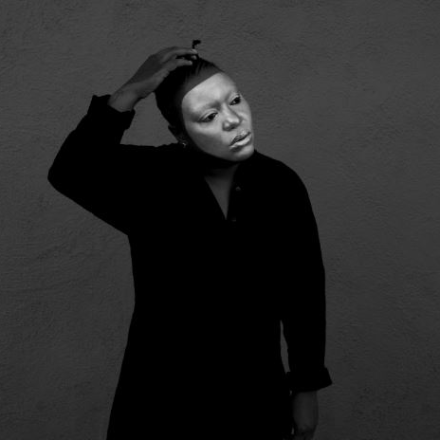 Photo by Hector Perez
Fisher Center presents
Meshell Ndegeocello
Saturday, October 20 at 8 pm
The music of Meshell Ndegeocello sparked a new movement in soul music, and has earned her 10 Grammy nominations over her astounding career. Ndegeocello makes her Fisher Center debut, offering a fresh perspective and a musical refuge during these uncertain times.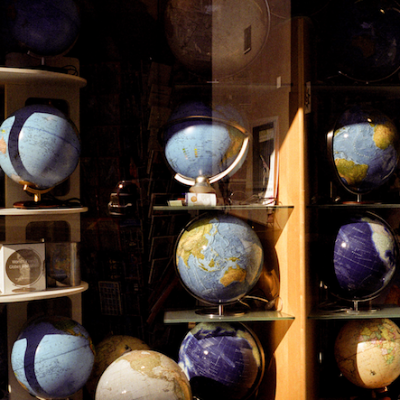 "Zurich, September 2014" by Teju Cole
Fisher Center presents
Vijay Iyer and Teju Cole
Blind Spot
Friday, October 26 at 8 pm
Vanguard jazz composer and pianist Vijay Iyer and Nigerian American writer and photographer (and Bard faculty member) Teju Cole present a powerful new collaboration. With images and text from Cole's newly released book of the same title alongside Iyer's live score, Blind Spot investigates humanity's blindness to tragedy and injustice throughout history.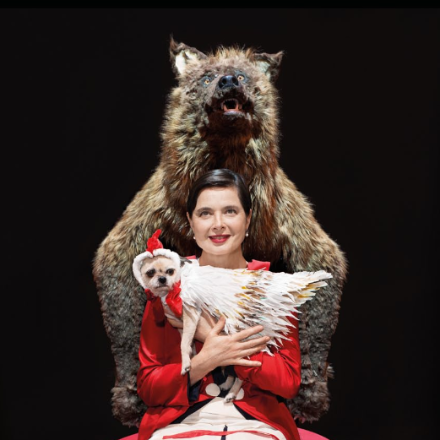 Photo by Brigitte Lacombe
Fisher Center presents
Isabella Rossellini: Link Link Circus
Saturday, November 17 at 7:30 pm
Award-winning actress and filmmaker Isabella Rossellini takes inspiration from the natural world in her new theatrical lecture, a vivid monologue about the brilliance of the animal kingdom.
More at the full article.
See the full article here.
five-ways-keep-your-child-safe-school-shootings
Please help promote STEM in your local schools.
About Us
The Richard B. Fisher Center for the Performing Arts at Bard College, designed by Frank Gehry, illustrates the College's commitment to the performing arts as a cultural and educational necessity. The Center's adventurous programs and world-class facilities provide an outstanding environment in which to create, perform, learn, and experience. The Center bears the name of Richard B. Fisher, the former chair of Bard's Board of Trustees. This magnificent building and the extraordinary arts experiences that take place within it are a tribute to his vision, generosity, and leadership.
The mission of the Fisher Center is to:
bring leading artists to the Hudson Valley to engage with the public and the College;
produce and present adventurous and in-depth programs, including new, rare, and undiscovered works;
support the development of new work by artists at all stages of their careers; and
provide a home for Bard student and faculty work in the performing arts.
Bard College seeks to inspire curiosity, a love of learning, idealism, and a commitment to the link between higher education and civic participation. The undergraduate curriculum is designed to address central, enduring questions facing succeeding generations of students. Academic disciplines are interconnected through multidisciplinary programs; a balance in the curriculum is sought between general education and individual specialization. Students pursue a rigorous course of study reflecting diverse traditions of scholarship, research, speculation, and artistic expression. They engage philosophies of human existence, theories of human behavior and society, the making of art, and the study of the humanities, science, nature, and history.
Bard's approach to learning focuses on the individual, primarily through small group seminars. These are structured to encourage thoughtful, critical discourse in an inclusive environment. Faculty are active in their fields and stress the connection between the contemplative life of the mind and active engagement outside the classroom. They strive to foster rigorous and free inquiry, intellectual ambition, and creativity.
Bard acts at the intersection of education and civil society, extending liberal arts and sciences education to communities in which it has been underdeveloped, inaccessible, or absent. Through its undergraduate college, distinctive graduate programs, commitment to the fine and performing arts, civic and public engagement programs, and network of international dual-degree partnerships, early colleges, and prison education initiatives, Bard offers unique opportunities for students and faculty to study, experience, and realize the principle that higher-education institutions can and should operate in the public interest.
The Bard College of today reflects in many ways its varied past.
Bard was founded as St. Stephen's College in 1860, a time of national crisis. While there are no written records of the founders' attitude toward the Civil War, a passage from the College's catalogue of 1943 applies also to the time of the institution's establishment:
"While the immediate demands in education are for the training of men for the war effort, liberal education in America must be preserved as an important value in the civilization for which the War is being fought. . . . Since education, like life itself, is a continuous process of growth and effort, the student has to be trained to comprehend and foster his own growth and direct his own efforts."
This philosophy molded the College during its early years and continues to inform its academic aims.
Bard College
30 Campus Rd,
Annandale-On-Hudson, NY 12504
For new music by living composers
newsounds.org from New York Public Radio

https://www.wnyc.org/
93.9FM
https://www.wqxr.org/
105.9FM
http://www.thegreenespace.org/
For great Jazz


88.3FM http://wbgo.org/
WPRB 103.3FM

Dan Buskirk Spinning Jazz Mondays 11:00AM-1:00PM
Will Constantine Jr, Blues Bop and Beyond Thursdays 11:00-2:00 featuring Latin Jazz
Jerry Gordon Serenade to a Cookoo Frdays 11:00AM-2:00PM with Jerry's Room at 1:00Pm
Jeannie Becker Sunday Jazz 10:00AM-1:00Pm

Please visit The Jazz Loft Project based on the work of Sam Stephenson
Please visit The Jazz Loft Radio project from New York Public Radio