From Bard's Fisher Center for the Performing Arts: "Another Spectacular Summer at the Spiegeltent! 2018–19 season
From Bard's Fisher Center for the Performing Arts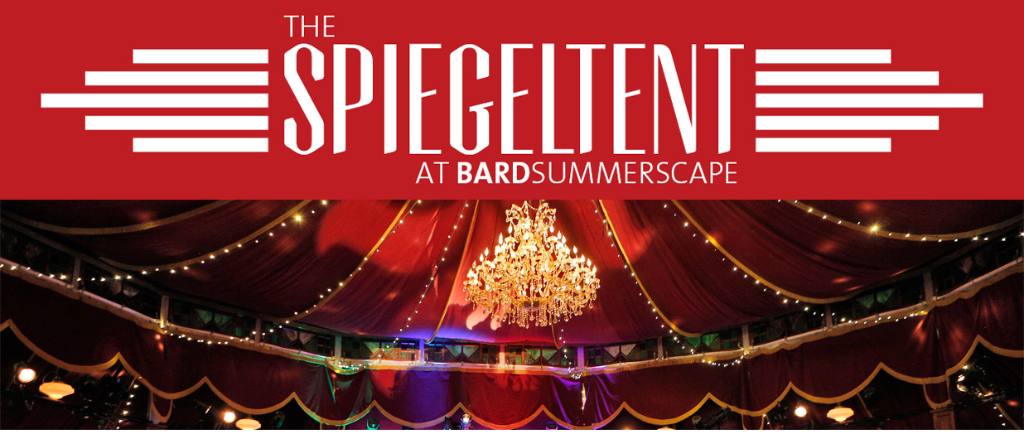 Thank you for joining us for another summer of delights at the Spiegeltent! We look forward to seeing you throughout the Fisher Center's 2018–19 season.
Highlights include Spiegeltent alums Lea DeLaria and Chris Washburne, returning jazz favorites Cécile McLorin Salvant, Dan Tepfer, Etienne Charles, and Keyon Harrold, and making their Fisher Center debuts: Meshell Ndegeocello, Isabella Rossellini, and podcast guru Brian Reed.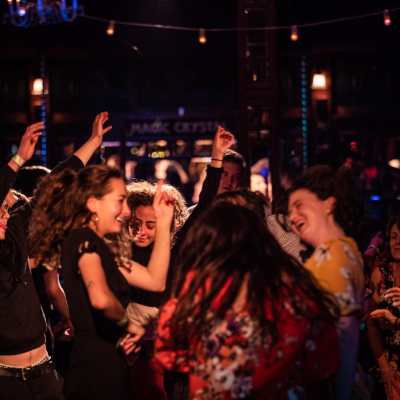 Rent the Tent!
Among Hudson Valley Magazine's "Best Places to Get Married in the Hudson Valley," the Spiegeltent is the ideal setting for special events and celebrations. Book early for the best dates and the tent of mirrors could be yours for a special celebration.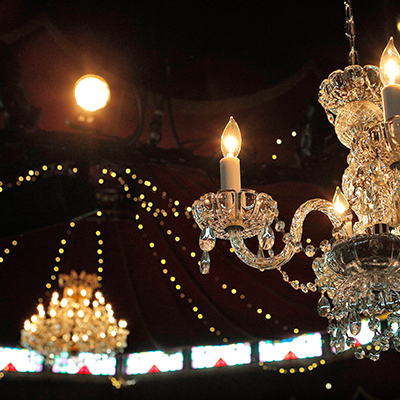 Thank you for your support
A very special thank-you to our corporate sponsors—ABSOLUT ELYX, Gary DiMauro Real Estate, Inc., Mionetto Prosecco, Papa's Best Batch, and Yamaha Music USA—for supporting the Spiegeltent at Bard SummerScape!
We'd also like to thank our members for making the 2018 Spiegeltent season absolutely fabulous! Not a member? Join today to unlock a variety of benefits that enhance your experience and help make the performing arts accessible to all.
See the full article here.
five-ways-keep-your-child-safe-school-shootings
Please help promote STEM in your local schools.
About Us
The Richard B. Fisher Center for the Performing Arts at Bard College, designed by Frank Gehry, illustrates the College's commitment to the performing arts as a cultural and educational necessity. The Center's adventurous programs and world-class facilities provide an outstanding environment in which to create, perform, learn, and experience. The Center bears the name of Richard B. Fisher, the former chair of Bard's Board of Trustees. This magnificent building and the extraordinary arts experiences that take place within it are a tribute to his vision, generosity, and leadership.
The mission of the Fisher Center is to:
bring leading artists to the Hudson Valley to engage with the public and the College;
produce and present adventurous and in-depth programs, including new, rare, and undiscovered works;
support the development of new work by artists at all stages of their careers; and
provide a home for Bard student and faculty work in the performing arts.
Bard College seeks to inspire curiosity, a love of learning, idealism, and a commitment to the link between higher education and civic participation. The undergraduate curriculum is designed to address central, enduring questions facing succeeding generations of students. Academic disciplines are interconnected through multidisciplinary programs; a balance in the curriculum is sought between general education and individual specialization. Students pursue a rigorous course of study reflecting diverse traditions of scholarship, research, speculation, and artistic expression. They engage philosophies of human existence, theories of human behavior and society, the making of art, and the study of the humanities, science, nature, and history.
Bard's approach to learning focuses on the individual, primarily through small group seminars. These are structured to encourage thoughtful, critical discourse in an inclusive environment. Faculty are active in their fields and stress the connection between the contemplative life of the mind and active engagement outside the classroom. They strive to foster rigorous and free inquiry, intellectual ambition, and creativity.
Bard acts at the intersection of education and civil society, extending liberal arts and sciences education to communities in which it has been underdeveloped, inaccessible, or absent. Through its undergraduate college, distinctive graduate programs, commitment to the fine and performing arts, civic and public engagement programs, and network of international dual-degree partnerships, early colleges, and prison education initiatives, Bard offers unique opportunities for students and faculty to study, experience, and realize the principle that higher-education institutions can and should operate in the public interest.
The Bard College of today reflects in many ways its varied past.
Bard was founded as St. Stephen's College in 1860, a time of national crisis. While there are no written records of the founders' attitude toward the Civil War, a passage from the College's catalogue of 1943 applies also to the time of the institution's establishment:
"While the immediate demands in education are for the training of men for the war effort, liberal education in America must be preserved as an important value in the civilization for which the War is being fought. . . . Since education, like life itself, is a continuous process of growth and effort, the student has to be trained to comprehend and foster his own growth and direct his own efforts."
This philosophy molded the College during its early years and continues to inform its academic aims.
Bard College
30 Campus Rd,
Annandale-On-Hudson, NY 12504
For new music by living composers
newsounds.org from New York Public Radio

https://www.wnyc.org/
93.9FM
https://www.wqxr.org/
105.9FM
http://www.thegreenespace.org/
For great Jazz


88.3FM http://wbgo.org/
WPRB 103.3FM

Dan Buskirk Spinning Jazz Mondays 11:00AM-1:00PM
Will Constantine Jr, Blues Bop and Beyond Thursdays 11:00-2:00 featuring Latin Jazz
Jerry Gordon Serenade to a Cookoo Frdays 11:00AM-2:00PM with Jerry's Room at 1:00Pm
Jeannie Becker Sunday Jazz 10:00AM-1:00Pm

Please visit The Jazz Loft Project based on the work of Sam Stephenson
Please visit The Jazz Loft Radio project from New York Public Radio