From White Light Festival: "Only the Sound Remains"
Only the Sound Remains
Kaija Saariaho, composer
Peter Sellars, director
(U.S. premiere)
November 17–18, 2018 Rose Theater, Jazz at Lincoln Center's Frederick P. Rose Hall
Choose a Performance
Saturday, November 17, 2018 at 7:30 pm
Sunday, November 18, 2018 at 5:00 pm
For tickets please see the full article as there is no tickets link.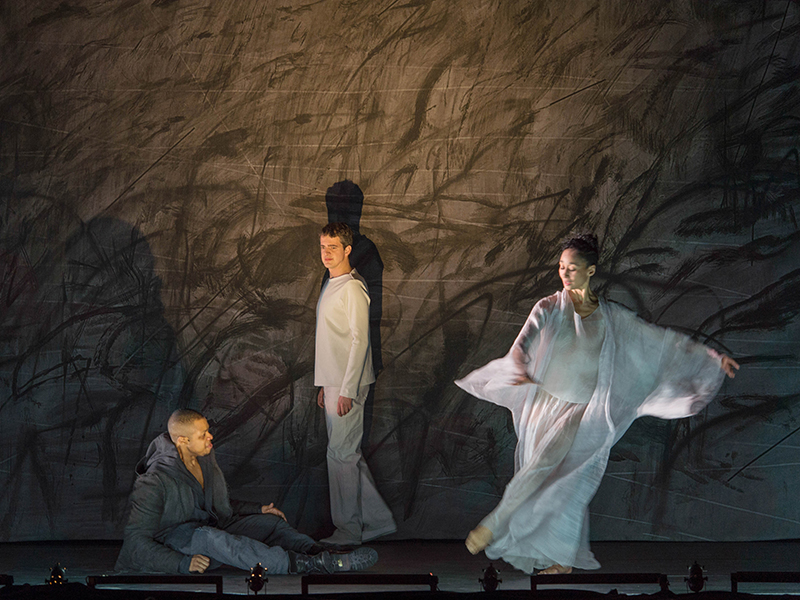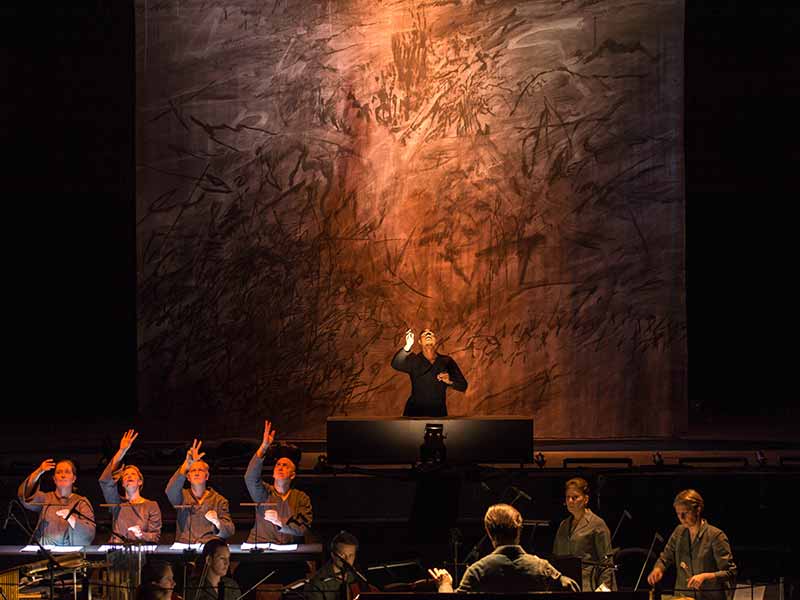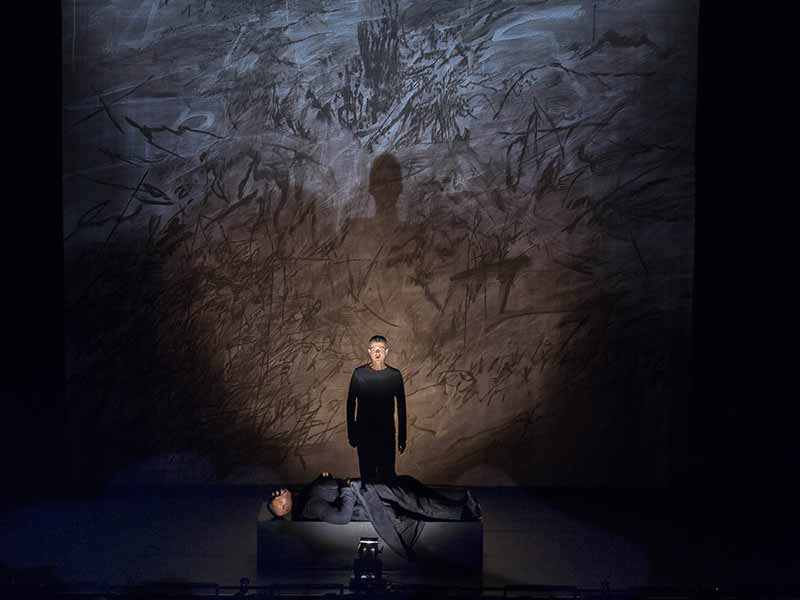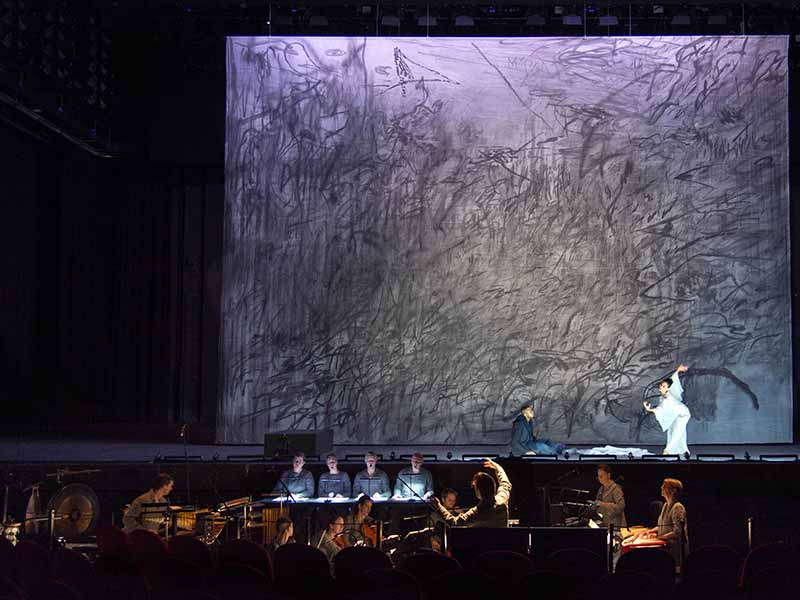 All photos by Ruth Walz
In Kaija Saariaho's hypnotic opera, based on Ezra Pound's translations of two Japanese Noh plays, a ghost and an angel emerge from a world of light and shadow. A trio of celebrated performers—countertenor Philippe Jaroussky, bass-baritone Davóne Tines, and dancer Nora Kimball-Mentzos—conjures these supernatural encounters in a U.S. premiere directed by Peter Sellars that shimmers with spectral power and "overwhelms with beauty" (Bachtrack).
"This introspective music theatre, this future of opera, overwhelms with beauty, stimulates the imagination, and entrances the mind. Don't miss it."
– Bachtrack
"Sensual and evocative."
– Financial Times
"Disarms, seduces and hypnotizes…. Not since Written on Skin has modern opera thrilled with such intensity"
– Bachtrack
Philippe Jaroussky, countertenor
Davóne Tines, bass-baritone
Nora Kimball-Mentzos, dancer and choreographer
Ernest Martínez Izquierdo, conductor

Theatre of Voices
Meta4; Eija Kankaanranta, kantele; Camilla Hoitenga, flute; Heikki Parviainen, percussion
Julie Mehretu, scenery designer
Robby Duiveman, costume designer
James F. Ingalls, lighting designer
Christophe Lebreton, sound designer
Once again, I hope you'll join us for our acclaimed classical music series Great Performers, which offers you the chance to experience the world's great orchestras, conductors, soloists, and ensembles on Lincoln Center's legendary stages. In addition, it gives me great pleasure to announce the 2018 White Light Festival, our annual exploration of the power of art to illuminate our interior and communal lives.
We hope you will join us for this always stimulating exploration of how art reveals what lies within us, and invite you to experience these artistic offerings as a still point in our ever-turning world. I look forward to seeing you often.
The White Light Festival is made possible by:
The Shubert Foundation
The Katzenberger Foundation, Inc.
Laura Pels International Foundation for Theater
The Joelson Foundation
The Harkness Foundation for Dance
Great Performers Circle
Chairman's Council
Friends of Lincoln Center
See the full article here .
five-ways-keep-your-child-safe-school-shootings
Please help promote STEM in your local schools.
For new music by living composers
newsounds.org from New York Public Radio

https://www.wnyc.org/
93.9FM
https://www.wqxr.org/
105.9FM
http://www.thegreenespace.org/
For great Jazz


88.3FM http://wbgo.org/
WPRB 103.3FM


Please visit The Jazz Loft Project based on the work of Sam Stephenson
Please visit The Jazz Loft Radio project from New York Public Radio