Sept. 6, 2018


Angie Wang
ZACHARY WOOLFE, Times classical music editor
I posed a deceptively simple question to our writers and editors, as well as some artists we admire: What are the five minutes or so — longer than a moment, shorter than a symphony — that you'd play for a friend to convince them to fall in love with classical music?
A bit of agonizing later, here are our selections. It's an astonishing array: the very old and the very new; some favorites, as well as things I'd never heard before and am delighted to now have.
Enjoy the listening, and please leave your picks in the comments. We'll publish an assortment of them.
Esa-Pekka Salonen, composer and conductor
This is one of the most perfect compositions I know. There are no superfluous notes. Every phrase has been crafted with the precision of a master jeweler. Ravel creates a paradox: A miniature musical form becomes a vast space. Every time this piece ends, I feel devastated, as I do not want to return to the physical world. I would be perfectly happy to stay in this garden forever.
Ravel's 'Mother Goose': 'The Fairy Garden'
Pierre Boulez conducting the Berlin Philharmonic (Deutsche Grammophon)
Nico Muhly, composer

Steve Reich by Fred R. Conrad/The New York Times
Steve Reich's "Duet," for two violins and orchestra, is a wonderful distillation of his processes. There is a clear pulse, moving through a series of chords, each lasting just a few seconds. Each chord feels like it's finding repose from the previous one, creating a sense of release without feeling repetitive. On top of this, two violins play politely interlocking canons and patterns. A minute before the end, he lands on a sort of jazzed-up F-major chord, which, after a brief move to a minor key, resolves itself back into F — a moment of deep structural satisfaction.
Steve Reich's 'Duet'
Michael Cooper, Times classical music reporter
I've always had a thing for music that can make me cry, or at least indulge some serious melancholy. Is it any wonder that the soundtrack of some of my moodiest college days was the second movement of Beethoven's Seventh Symphony, with its sad and wintry string variations?
Beethoven's Symphony No. 7: Allegretto
Carlos Kleiber conducting the Vienna Philharmonic (Decca)
Caroline Shaw, Pulitzer Prize-winning composer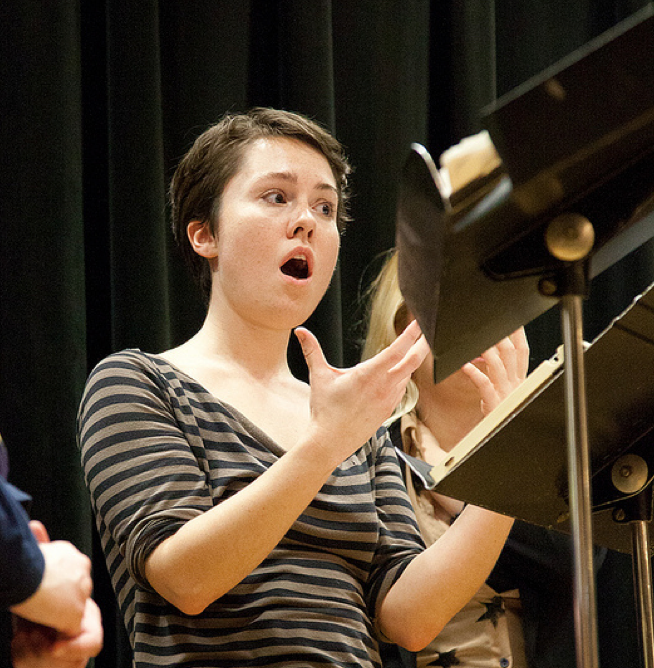 Caroline Shaw (Photo: Michael Skinner)
I love the lucid textures here, and how the lines twist around each other as they climb. As a string quartet junkie and evangelist, I'm always looking to lure new fans to this world.
Jessie Montgomery's 'Break Away': 'Smoke'
PUBLIQuartet
Julia Bullock, soprano
My mouth fell open and tears welled in my eyes. I didn't know what she was singing about; I didn't know what harmonies were being played; I didn't know the composer, or the poet, or the content, but I knew that it was affecting my body and mind in ways that I had yet to experience. I was overwhelmed by the power matched with the ease. I was overwhelmed by the constant and extreme, yet seamless, shifts. I didn't understand what I was listening to, and I didn't need to, but it made me want to listen on, and on and on and on. This album was my introduction to classical music, and the brilliance of the human voice.
Ravel's 'Shéhérazade': 'L'Indifférent'
Régine Crespin, singer, with Ernest Ansermet and the Orchestre de la Suisse Romande (Decca)
Daniil Trifonov, pianist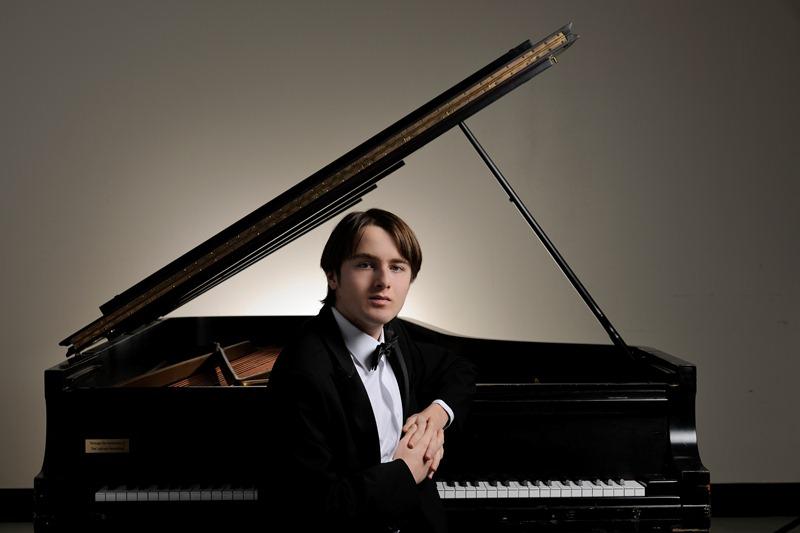 Daniil Trifonov from WQXR
It is a piece that to me exists in its own time universe. It helps the listener learn what classical music needs: to appreciate the sounds as they are, in a boundless sonic space. It was a meditative experience when I first listened to it at a sea resort with just steady waves of the ocean and peaceful fresh breeze accompanying it.
Messiaen's 'Vingt Regards sur l'Enfant-Jésus': 'Le Baiser de l'Enfant-Jésus'
John Ogdon, piano (Decca)
See the full article for more
See the full article here .
five-ways-keep-your-child-safe-school-shootings
Please help promote STEM in your local schools.
For new music by living composers
newsounds.org from New York Public Radio

https://www.wnyc.org/
93.9FM
https://www.wqxr.org/
105.9FM
http://www.thegreenespace.org/
For great Jazz


88.3FM http://wbgo.org/
WPRB 103.3FM

Dan Buskirk Spinning Jazz Mondays 11:00AM-1:00PM
Will Constantine Jr, Blues Bop and Beyond Thursdays 11:00-2:00 featuring Latin Jazz
Jerry Gordon Serenade to a Cookoo Frdays 11:00AM-2:00PM with Jerry's Room at 1:00Pm
Jeannie Becker Sunday Jazz 10:00AM-1:00Pm

Please visit The Jazz Loft Project based on the work of Sam Stephenson
Please visit The Jazz Loft Radio project from New York Public Radio